If you really want to see America up-close, from rugged seashores to snow-capped mountains, Amtrak makes it possible. Don't want to board your pet at home? Amtrak recently revised its pet policy. You can now bring your pet on Amtrak. Here's what you need to know.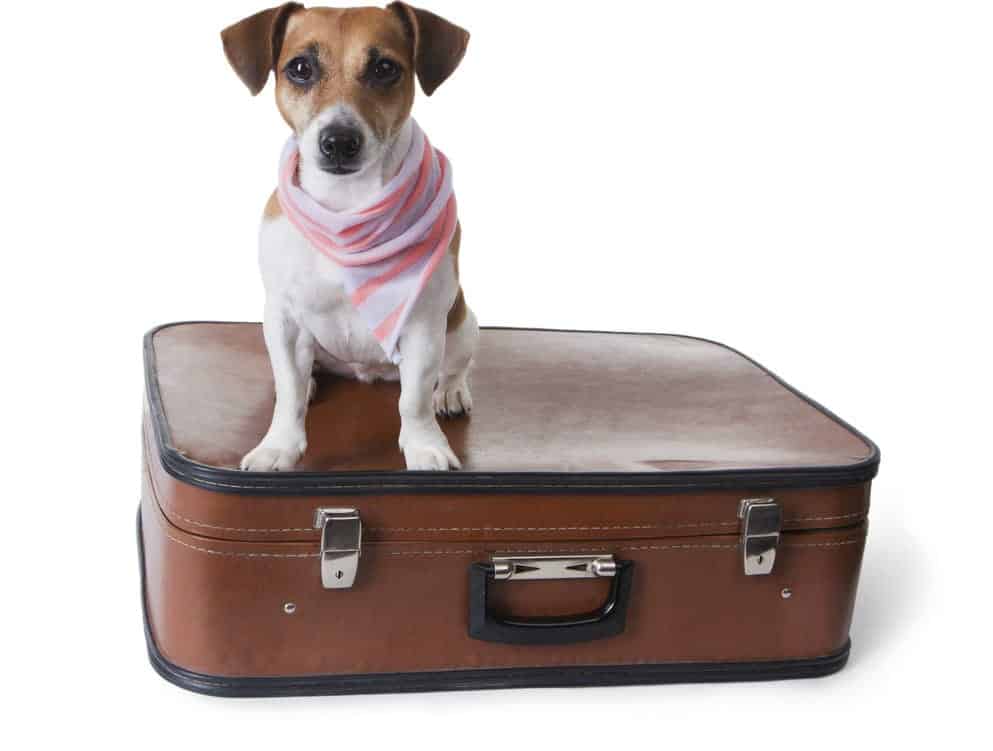 There are just a few rules and restrictions to follow so you and your best friend can have a wonderful train trip.
While Amtrak boasts a strong loyalty traveler base, I would even say a cult following, a train trip may not be your first thought, especially when air travel takes, oh I don't know, 1/500th of the amount of time?
But here's the thing: Amtrak can take you and your small pet almost anywhere. There's plenty of FRESH air, and some peace of mind knowing the coach car has been deep cleaned and sanitized. Even those brachycephalic pups (boxers, pugs, with short noses) can rest easily for a multi-state journey.
Amtrak Pet Policy Details
Even though it might sound simple enough to put your dog in an approved carrier and board the train with you, there are a lot of rules to follow. From the length of the trip and making the reservation, to proper papers and your dog's temperament, there are rules to follow.
READ: How to Travel with Your Pet Aboard Queen Mary 2
Amtrak Pet Restrictions
Most important, only small pets no more than 20 pounds are permitted. This includes the weight of the pet carrier, too. So your pet needs to be less than 20 pounds. If this works for you and Fido or Fifi, then here is a list of what you can and cannot do with your pet on Amtrak.
Train travel duration can be no more than a total of seven travel hours. This includes same-day transfer time if you've booked multiple segment trains.
Only one pet per human is permitted.
Pets are allowed only in Coach Class. Only on weekends in Acela Business Class.
No pets allowed in Sleeping cars, non-Acela Business Class, any Business Class or First Class or in food service cars.
Pets cannot be booked with multi-ride tickets like a rail pass, on travel on dedicated Thruway Connection Services or with an unaccompanied minor.
Amtrak routes with a designated Coach car for pets include Amtrak Cascades, Carl Sandburg, Illinois Zephyr, Illini, Lincoln Service, Saluki, Pere Marquette, Wolverine, Blue Water, Hiawatha and Missouri River Runner.
Approved pet carriers
You provide the pet carrier. It may be hard or soft sided but has to be leak-proof and well ventilated.
Maximum combined weight of pet and the carrier is 20 pounds. Know the weight of the carrier before you buy it.
Carrier size: At maximum, pet carrier size can be 19″ long x 14″ wide x 10.5″ high.
Your pet must be able to sit and lie down comfortably, without touching the sides of the carrier.
The pet carrier is considered one piece of carry-on baggage.
One key feature I find most alluring about rail travel with your pet is not only how easy it is – check-in is only required 30-minutes prior to departure – and how SAFE it is for Milo, Shadow and Sissy. Your pet is with you the entire time.
Unlike air travel, on Amtrak there's no need to worry about your pet being cold or pressurization issues. You won't have to lug a pet carrier miles across an airport's terminal desert. And not to stress over the concerns we pet owners have as we rocket through the sky, to me – is PRICELESS.
Before Boarding the Train
You will need to read and sign the Pet Release and Indemnification Agreement for each travel segment.
Check in at staffed stations no later than 30 minutes before departure for time to complete the pet release paperwork.
If boarding at unstaffed stations, the conductor will confirm pet eligibility and provide you with the document to sign.
While on board the train with your pet
Your pet should remain inside the carrier when in stations and onboard trains.
Since your pet must remain with you at all times and you can't leave them alone, either bring your own beverages and snacks or maybe someone will go to the café car or dining car for you.
Your pet carrier must be placed under your seat and not under the seat in front of you. Aboard Amtrak Cascades trains you may set your pet carrier on the floor in front of the seat next to you.
In the event of a service disruption, Amtrak will try to find, but doesn't guarantee, a pet-friendly hotel, if necessary.
How to make an Amtrak reservation for you and your pet
Since Amtrak allows only five pets per train, not counting service animals, it's important to book early. You may book your reservation over the phone (1-800-USA-RAIL) or at a staffed station. The next beta version of Amtrak's site has removed the pet booking option.
The pet charge is only $26 and if you happen to have Amtrak points, it'll use up only 800.
Amtrak Routes that permit pets
Five reasons why you "pawsitively" should try Amtrak with your pet
Safety! Your pet is with you the entire journey, no ESA paperwork necessary. No fears that your best friend is down below anxious and shivering.
High ride-enjoyability factor. With peace of mind that Fido is with you, sit back, social distance, and enjoy a drink and a snack.
Compare cost: Air travel with a pet runs about $150. Amtrak pet fee is $26. That's 2-6. This is about what I pay for a veggie burger and a beer in Chicago. For the price of a bean patty and a Schlitz you get to travel almost anywhere with your furry family member. Can't beat that.
Potty breaks! Small dogs may not always need miles to roam, but a small bladder is a small bladder. Plus, who doesn't enjoy stretching their legs walking Fido at the station or chatting with their car attendant?
Time to relax. Yes, rail travel takes longer. Where's the rush?
How to travel across America on Amtrak with your pet
With Amtrak's seven-hour restriction for continuous travel, if you want to go from say, Chicago to Los Angeles, you'll have to break up your trip into seven-hour segments, with hotels along the way. And with cross-country routes, there's only one train per day.
That means planning to leave the train at, for example, 10pm, and boarding it again the next day at 10pm and having to leave the train wherever it is at around 5am. Plan to spend the night in coach and maybe spend two nights at the next layover to give yourself time to rest.
Airlines have changed their rules for bringing your pet into the cabin. Instead, check out the possibility to bring your pet on the train with you. It's easy, it's cheap, and you'll both love the ride.
More related posts on Cruise Maven