Cruise news seems to be a little more positive lately. Despite new cancellations, cruise lines are revving up for hopeful mid-summer cruising.
Four cruise lines made the headlines in the past few days.
Cruise News for the Week Ending May 15, 2021
Carnival Cruise Line Adds More Cancellations for the Summer
Carnival Cruise Line just announced the cancellation of nearly all scheduled departures through July 31.
Three ships were left off the list and these include July sailings for Carnival Vista and Carnival Breeze both scheduled to cruise from Galveston. Also excluded from the cancellation is Carnival Horizon that's supposed to cruise from Miami.
If Alaska cruises can resume this summer, the cruise line will send Carnival Miracle instead of Carnival Freedom to the Last Frontier.
For cruises from the lower 48 to Alaska to resume, one of two things has to happen. First, Canada could rescind their mandate that has closed their ports to foreign ships or second, the Passenger Vessel Services Act could be temporarily canceled and allow ships from the U.S. to bypass the required port service call in Canada.
As far as for vaccination requirements, Carnival has not yet come to any conclusion.
Norwegian Cruise Line Reveals Details for Their New Ship
Norwegian is launching a new class of cruise ships and the first of these six has been officially named.
The cruise line's next ship, Norwegian Prima, is scheduled to debut in 2022 and will be totally unique in size from the rest of the existing fleet. Norwegian Prima will accommodate a mere 3,215 guests based on double occupancy and less than 1,400 crew members.
Before Norwegian Prima moves to its new home at Port Canaveral, the new ship will play hopscotch and offer departures from various ports that include the United Kingdom, New York, Galveston and Miami.
A new Prima class ship is planned to be launched each year through 2027.
Holland America's New Ship Completed Sea Trials
Rotterdam, the newest ship for Holland America and the cruise line's seventh ship named Rotterdam, last week successfully completed two sets of vigorous sea trials along Italy's Adriatic coast. The ship is being built at Fincantieri's shipyard near Venice.
On April 25, Rotterdam left the shipyard for the two days of sea trials. Having aced those, the ship returned to dry dock at another of Fincantieri's shipyards.
Official sea trials began on May 3 followed by a return to the original shipyard near Venice for the final phase of the construction. The ship is scheduled for the traditional hand-off delivery ceremony on July 30, 2021.
Rotterdam is the third Holland America Pinnacle Class ship and can accommodate up to 2,688 passengers based on double occupancy.
Norwegian Cruise Line Donates Millions of Dollars to Alaska Cruise Ports
Norwegian Cruise Line Holdings Ltd. (NCLH) is in the process of donating $10 million to six Alaska port communities, with, as the holding company says, "no strings attached."
All six Alaska port cities offered the money were hard hit during the pandemic with no cruise ships and passengers to contribute to the economy that is heavily dependent on the cruise industry.
Communities set to receive their share of the $10 million include Juneau, Hoonah, Ketchikan, Seward, Skagway and Sitka.
In 2019, nearly 1.4 million cruisers visited Alaska generating in excess of $2.2 billion to Alaska's local business economy.
Over in Sitka, a year-round community of about 8,000 residents, Norwegian Cruise Line Holdings offered the city $1 million with no quid pro quo. When the Sitka City Assembly met to decide whether or not to accept the money, the overwhelming answer was, yes. Only one person voted no.
With this monetary windfall, officials are trying to divy up the money but there's a lot of discussion about where the funds should be spent and who gets to determine the amounts. Roads need repair, the Old Sitka Dock and possibly a new dock could use the money and should the balance of the money be put into a rainy day fund?
Here's something to consider: Remember this money was given with no strings attached. Keep in mind that Norwegian now owns three acres of undeveloped prime waterfront in Juneau, built a second pier in Hoonah for Icy Strait Point, and last summer after much debate, began dredging to build a new cruise pier several miles from downtown Ketchikan where the old pulp mill was as well as the risk of possible damage to the sea bed.
Whether or not Norwegian Cruise Line Holdings eventually comes looking for favors from these six currently cash-strapped communities remains to be seen.
Azamara Announces Health and Safety Protocols
With a planned return to service this summer from Greece, Azamara revealed their new health and safety protocols. Called "Explore Well at Sea" it was designed under the guidance of the Healthy Sail Panel – a combined effort of Royal Caribbean Group (who owns Azamara) and Norwegian Cruise Line Holdings.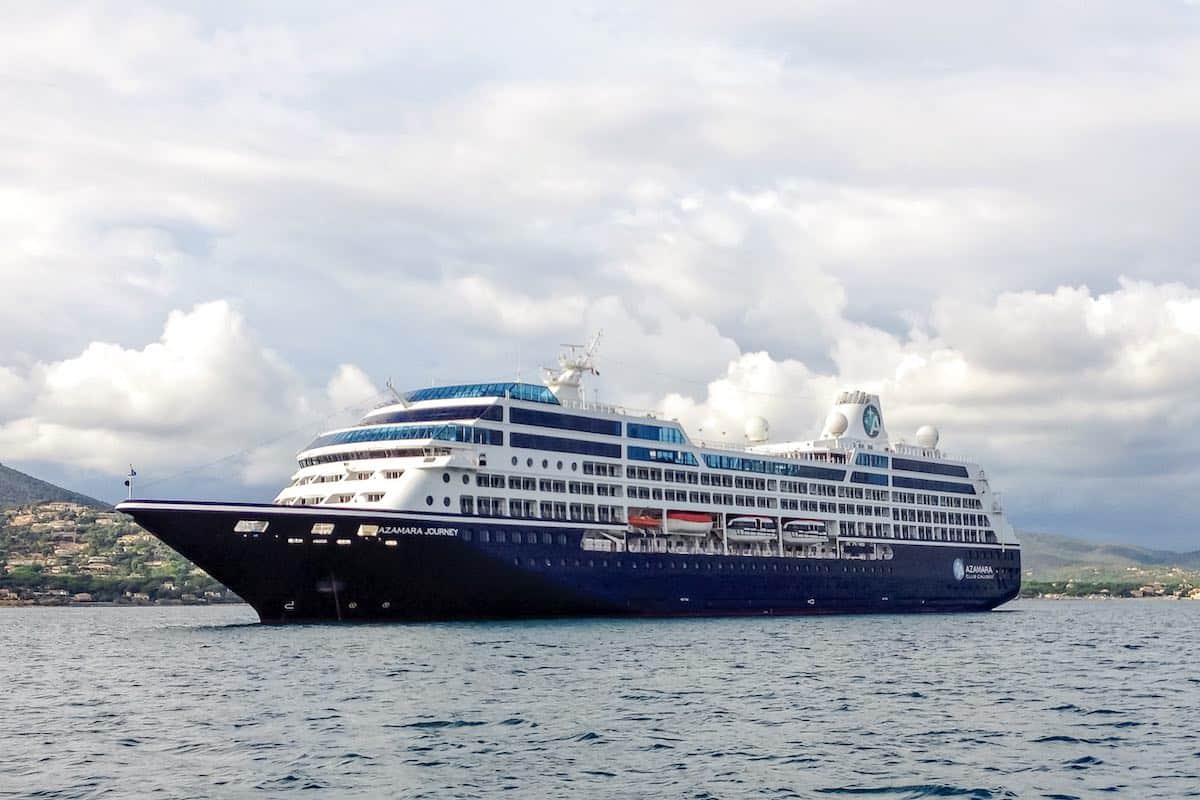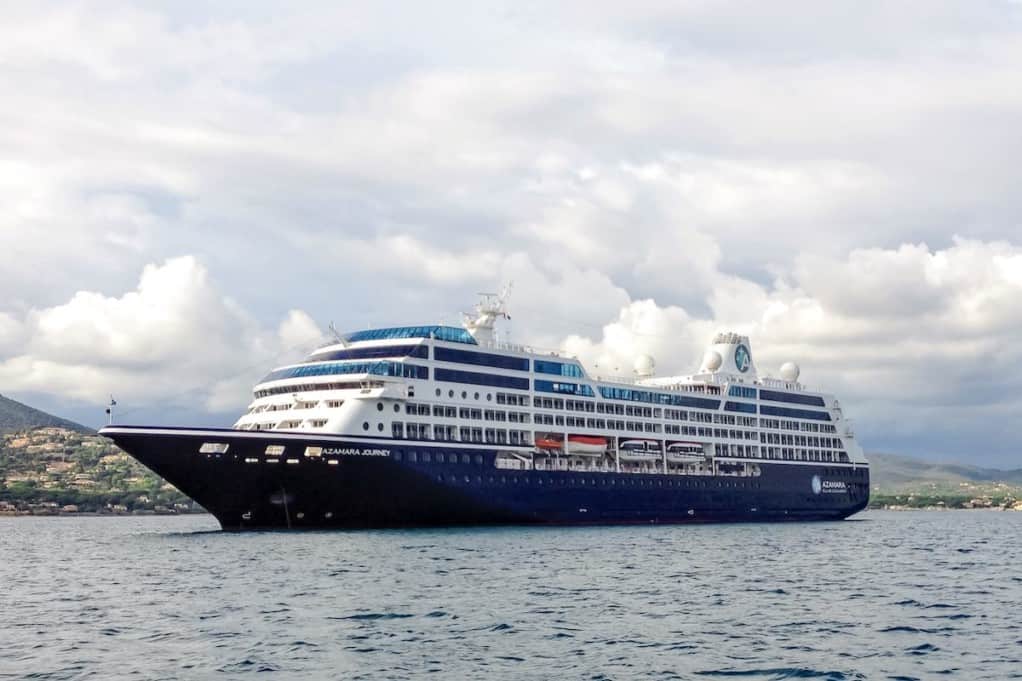 Briefly, here's what you will see if you're cruising from Greece with Azamara this summer
Testing & Screening
All passengers will be required to be fully vaccinated at least two weeks prior to sailing. They will also have to provide a negative COVID-19 test result.
Once onboard, free testing and medical evaluations will be available.
Air Filtration
Azamara has installed new HVAC filtration systems on each of their four ships. The filtration system takes fresh sea air and moves it through a two-stage filter, and through copper coils. The goal is to eliminate 99.99 percent of bacteria and viruses.
Cleaning Protocols
Crew members are being trained in proper surface sanitization and cleaning, This includes EPA-certified disinfectants and electrostatic spraying.
Each Azamara ship will be equipped with an enhanced medical facility with added equipment, a dedicated infectious control officer, and new isolation staterooms.
Agreements with local governments, hospitals, and transportation partners will be signed to be sure that should anyone get sick, they will have a smooth return home.
That all for this week's Cruise News.
I'm the editor and creator of CruiseMaven.com, a solo traveler cruising the world on waves and wheels, collecting recipes along the way.  I hope my articles and photos entertain, advise and inspire you to travel the world without flying.  Take a breath…stop for a local meal and a glass of wine along the way.