Once again, the pandemic takes front row center in this past week's cruise news wrap-up. However, there was a bit of a boost with good news from Azamara both in-house and on the water.
Cruise News Wrap-Up – January 29, 2021
Just when things seems bleak in the cruise world, some good news does happen.
Azamara sold, adds fourth ship and gets new head honcho
First, Royal Caribbean Group announced it had sold their three-ship Azamara brand to an undisclosed buyer. Then it was revealed that the buyer was Sycamore Partners, a private equity firm based in New York. Shortly after that, Princess Cruises said it had sold Pacific Princess but they wouldn't reveal the buyer's name at first light, either.
Knowing that Pacific Princess was once in the old Renaissance fleet as were all three Azamara ships, it was an easy hunch that Pacific Princess was also sold to Sycamore Partners. And yes, that's what happened. Interestingly, Sycamore Partners also owns Staples, Belk, Talbot's, Nine West and now Azamara, the firm's first cruise line.
Unexpected cruise news continued when Azamara announced that long-time Holland America president, Orlando Ashford, would be the new Executive Chairman for Azamara with the new owners.
More details: Azamara adds former Pacific Princess
Will Norwegian Cruise Line require all passengers to be vaccinated, too?
Norwegian Cruise Line Holdings (NCLH) announced that it will require all crew members from Norwegian and Regent Seven Seas to have their COVID-19 vaccines in order to work on the ships. At this time, it's not yet confirmed if the same requirement applies to Oceania Cruises, also in the NCLH family.
The announcement comes on the heels of new cruise cancellations extended through April for all three brands.
When and where the crew will be vaccinated was not mentioned, only that it was a requirement to work. With vaccines becoming in shorter supply, it's anyone's guess how this will be accomplished.
Meanwhile, all-inclusive Saga Cruises based in the U.K., a cruise line for 55-years old and up crowd, has taken the decision to require that all guests must be fully vaccinated against COVID‑19 at least 14 days before sailing. Their first departure is scheduled from Dover, England on May 4.
If Saga is successful, then this decision for guests to get the jabs may very well make its way across the pond.
Carnival delays four dry dock commitments and cancels more cruises
This latest change came earlier this week. Carnival Victory, set to be transformed to become Carnival Radiance has had its dry dock pushed out until September. Once completed, the ship will head to California to begin three- and four-night sailings from the Port of Long Beach. Carnival has November 5, 2021 as the first cruise.
READ MORE: Updated list of Carnival cruise cancellations and dry dock changes
Three other ships, Carnival Magic, Carnival Paradise and Carnival Valor, won't emerge from their newly rescheduled refurbishment until November. At that time, Magic will cruise from Port Canaveral, Paradise, Carnival's last of the Fantasy-class ships, will homeport in Tampa and Carnival Valor is scheduled to move to New Orleans.
Alaska cruise season takes another hit
Royal Caribbean has decided not to send Quantum of the Seas to Alaska this summer after all. Instead, Quantum will remain in Asia, sailing out of Singapore for at least the summer season. The 4,905-passenger Quantum of the Seas was supposed to cruise Alaska from April 25 to October 14, 2021. From what we know, Royal Caribbean once again plans to send four ships to cruise Alaska in 2022.
Minus Quantum, Alaska cruises on Ovation of the Seas, Serenade of the Seas, and Radiance of the Seas, are still planned. Ovation of the Seas will cruise round-trip from Seattle through September and then head to Australia. Serenade of the Seas plans to sail Alaska May through September round-trip from Vancouver and also head to Australia. Radiance of the Seas is scheduled to do a repeat of its yearly cross-gulf cruises between Vancouver and Seward from May through September as well.
READ MORE: My Radiance of the Seas Review from Alaska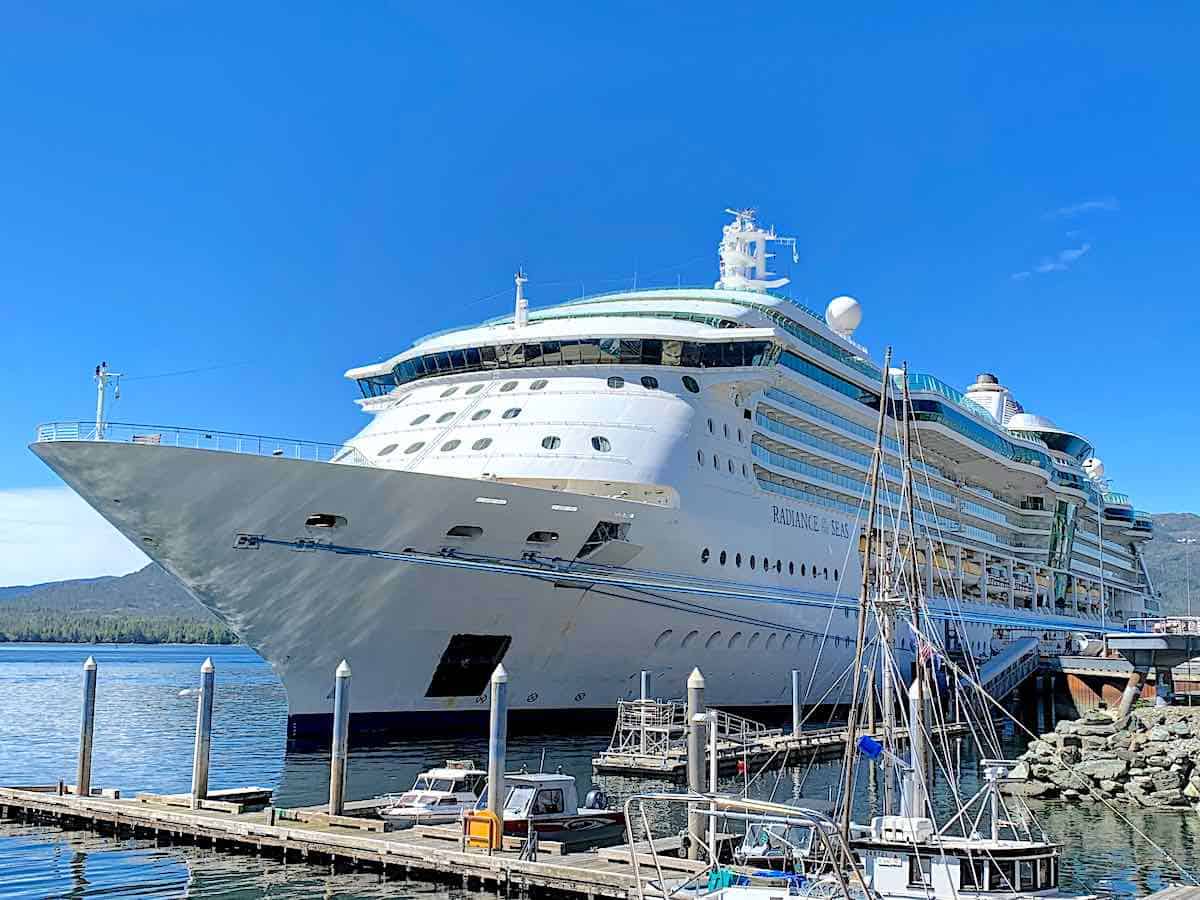 Celebrity Cruises Scraps One Ship's Europe Plans
Another shake up at Celebrity Cruises. Instead of sending Celebrity Edge to Europe as planned, the ship will now homeport at Port Everglades for the summer. Beginning in July, according to their website, Celebrity Edge will set out on 7- night alternating Eastern and Western Caribbean cruises.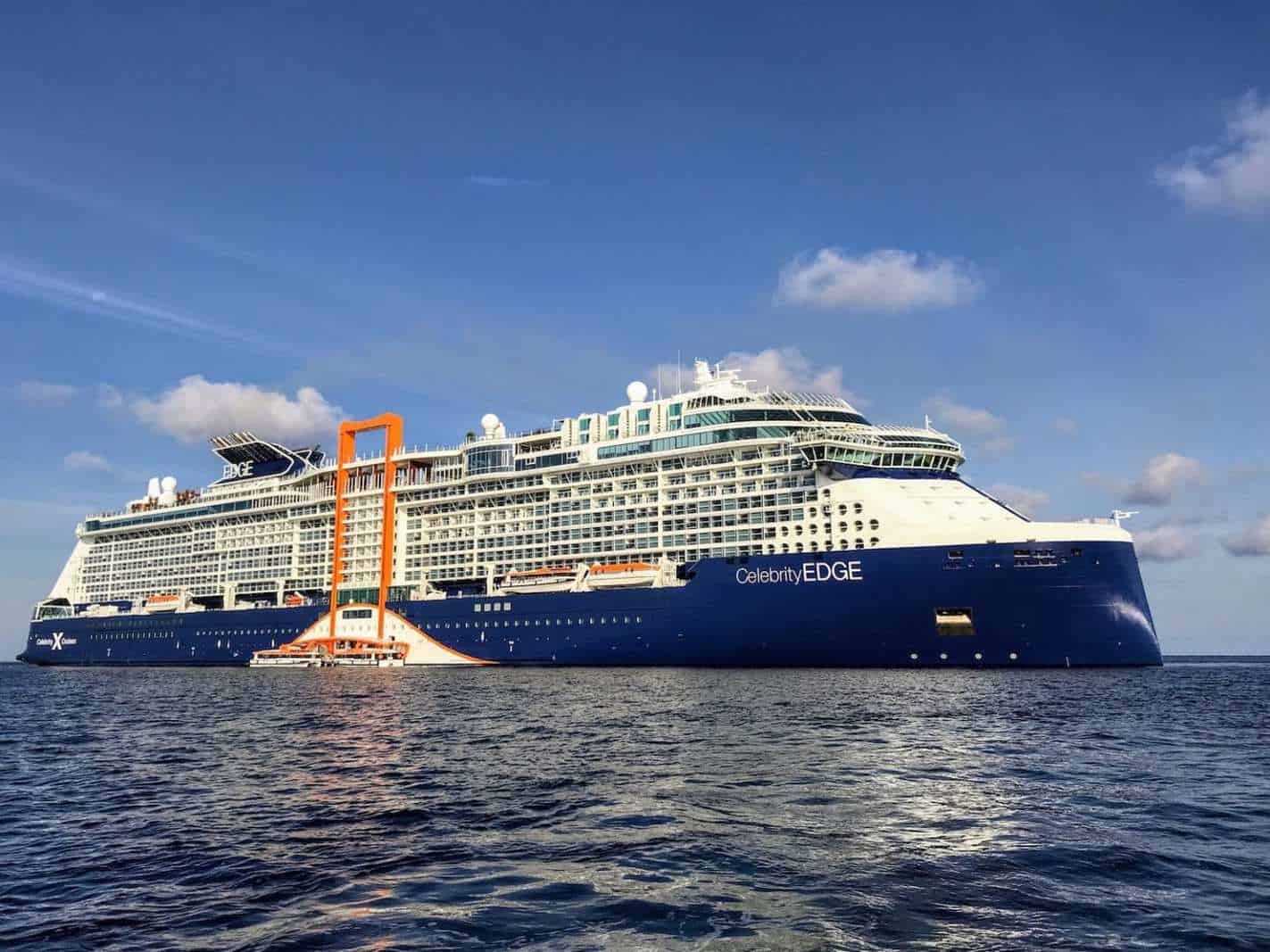 Also sailing from Port Everglades in July is Celebrity Equinox with 6- and 7-night western Caribbean cruises. Whether or not this is merely wishful thinking remains to be seen.
Princess Cruises Reveals World Cruise 2023
With a note of excitement to look forward to, Princess has just announced its World Cruise for 2023. The 111- or 97-day voyage (depending upon where you embark) begins in January 2023 on board the Island Princess. Refurbished in 2017, Island Princess accommodates up to 2,200 guests.
Along the way around the world, the ship will visit 50 ports of call in 31 countries on six continents. Reservations for this epic adventure go on sale February 1, 2021.
And that's a wrap for this week's cruise news! Enjoy the weekend.
I'm the editor and creator of CruiseMaven.com, a solo traveler cruising the world on waves and wheels, collecting recipes along the way.  I hope my articles and photos entertain, advise and inspire you to travel the world without flying.  Take a breath…stop for a local meal and a glass of wine along the way.