With over 600 casinos in the USA and at least 147 casinos currently in the United Kingdom, the popularity of the casino industry is in no doubt. Have you ever thought about taking your passion for the tables to the high seas? That's the new craze that is sweeping the gaming world, offering intrepid gamblers the chance to win big in remote locations. Let's take a closer look at some of the different cruises available right now.
Source: cruisecritic.com
Cruise someplace different or simply closer to home
Norwegian Cruise Lines offers the opportunity to travel to the Southern Caribbean for sun, sea and sand as well as the chance to go to their annual VIP beach party in Mexico, all as part of their casinos at sea initiative. On your way cruising to paradise, you'll be able to play in the ship's enormous on-board casino, with all the games that you'd expect to see in your traditional land-based casino. Cruises depart from Florida.
If you have the time and inclination, there are even cruises to Australia. There's an amazing 45-night transoceanic cruise from Southampton to Sydney stopping at a whole host of places on the way.
Source: casinoindustrynews.com
For a cruise that is a little bit out of the ordinary head north to Alaska. The stunning scenery more than makes up for the low temperatures. Expect to see some impressive glaciers, plenty of Native American culture, an old Gold Rush town, vast forests, and huge amounts of amazing wildlife.
Cruise closer to home on a relaxing and certainly warmer trip to visit the Bahamas. The white sandy beaches and swaying palm trees are of stark contrast to the glaciers but they are just as appealing. A stop at Nassau or Freeport are included on most Caribbean cruises.
Bermuda is another great option if you want some exotic surroundings and some heat, if you choose a cruise ship that is less than 700 metres long you will exit the boat at downtown Hamilton, however, if you are on a larger cruise you will dock at King's Wharf. All this is after a few brilliant stops along the way, the Farmers Market in Baltimore offers some of the finest crab, while the shops in the inner harbor have everything you could possibly need.
Canada/New England cruises offer a view into the past but also present-day natural beauty. These cruises are ideal for those looking for some romance, quaint towns and ideal for honeymoons.
Perhaps an easy-paced 7-night Caribbean cruise is for you. There are lots of affordable Caribbean cruises that are offered by both major cruise lines and smaller lines. The main attraction for a Caribbean cruise is the hundreds of beaches
A cruise to Europe offers a countless number of cruises, destinations and ports of call. A European cruise provides an unforgettable experience, without breaking the bank. The river cruise line will allow you to visit the AmaWaterways or Viking River Cruises.
Hawaiian Islands in the Pacific Ocean. This is one of the more expensive options, but it can be made worthwhile due to cruises offering an all-inclusive option that enables you to save money on food, lodging, and inter-island transportation. Along the way you'll stop a whole range of exotic destinations.
If you'd prefer to make Mexico your final destination then this is the cruise for you. Mexico is the chosen destination for those looking for delicious spicy food.
A Mediterranean cruise has something for everyone, making it the perfect family adventure. It will enable you to stop in the most legendary cities in Europe and experience a wide range of different cultures. This is the choice of cruise for those who want to experience a bit of everything.
A full transit of the Panama Canal provides marvels, majestic creatures and magnificent native cultures. The famous man-made locks lift the cruise ship 170-feet. They really are a sight to behold. The ports of call are for those wanting something out of the ordinary.
An expedition cruise to Antarctica caters for both comfort and adventure. You will see exciting wildlife in their natural habitat as well as observe some raw natural beauty including icebergs, sweeping glaciers, and towering peaks. There is a lack of ports of call here but the educational experience more than makes up for that.i
A Galapagos Islands cruise attracts an intelligent, educated, affluent, world-traveled clientele. The cruises feature first-rate food and spacious cabins.
Similar to a cruise of the Mediterranean, the South Pacific is for those that are struggling to make their mind up, or simply want to experience a bit of everything. The Cook Islands, Hawaii and Tonga ensure that this is a more exotic cruise than the Mediterranean, however it can be expected that every type of person will be appeased.
A cruise to the Fjords of Norway is truly unique. It boasts some of the most unique scenery on earth. The smaller ships and narrow waterways really bring the scenery close to you. You can glide in to some of the most picturesque ports on the planet.
A tour of Scandinavia provides genuine natural beauty, the Baltic Sea cruise perfectly captures this. Stopping along the way at Berlin, Stockholm and Copenhagen provides you with plenty of chance to visit numerous bars and shops, all while you are mid-adventure.
All leading cruise companies offer these destinations and more, however weird or wonderful your choice of destination is, you can be assured that you will find a cruise to take you there.
Cruises from the UK vs. USA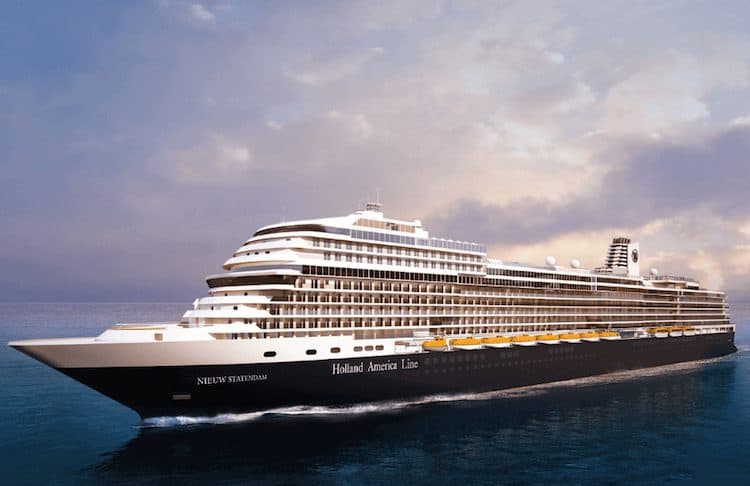 As would be expected, both UK and American based cruises aim to offer fantastic customer service however it appears as though Americans do it better. The Pacific Princess, which departs Fort Lauderdale in Florida, is renowned for its friendly staff, often greeting each passenger by name. The ship has two restaurants on board and they aim to cater for everyone with a huge menu. You must be quick though, tickets always sell quickly, it will cost you a reasonable £3,929, and this includes a two night stay in Venice.
River vs. Ocean Cruises
Source:  Cruise Maven
River cruising is the fastest-growing sector of the cruise industry. Due to the reduced size of river ships they reach destinations that ocean cruise ships cannot. Some river cruises even have all of the facilities that an ocean cruiser but of course on a much smaller scale.
River ships can carry a maximum of 200 people, while ocean cruises accommodate thousands. Due to the size of the boats, river cruises are more intimate, you quickly get to know new people, however, you will have to get used to sharing facilities such as the reduced size gym and lounges on board.
Some of the largest ocean cruises enable their passengers to eat in a different restaurant every night of the week, this is very different to river cruises. On a river cruise you can expect a main dining room, one specialty restaurant and perhaps a buffet.
Source: casinoindustrynews.com
Size is the biggest factor when it comes to determining how many passengers you will be sharing with, the activities on board and the level of luxury. The size of the cruise will undoubtedly question the price you pay, as well as the age of the other passengers. Usually, bigger ships cost less to cruise on and they are not as intimate as smaller ships, cruises that accommodate less people create a more close-knit feel among an older group of passengers, but this comes at a price.
The largest cruise ship to date is Royal Caribbean International Harmony of the Seas. It is able to accommodate 6,780 people, weighs over 225 tons and is a staggering 1,181 feet long.
Source: Royal Caribbean
Casino Cruise
Source:  BusinessKorea.com
If you fancy just having a change of scenery as you spin the roulette wheel then there are specialised casino cruises which operate for a set amount of time. The 40,000 square-foot ship 'Victory' sets sail from Orlando twice-daily and offers 4 decks of casino gaming with a staggering passenger capacity of 1,200! When it comes to gambling on the cruise the US have gone bigger than anyone else, currently offering exclusive casino cruises on-board massive tailor-made ships with an enormous variety of games. So if your choice of game is something other than poker then you might want to consider a cruise to America.
Blackjack has been the game of choice for a lot of people for a long time now, a cruise to America would provide you with the chance to play the old favourite with some fantastic scenery. The UK is slowly playing catch-up, with P&O ferries now offering three variations of poker as well as the odd slot machine.
Whilst it might not leave you in a tropical paradise far-away, it does give you the chance to relax in a different setting and meet with other like-minded players.
Who regulates on board Casinos?
This is one particular area where casino cruises have come under fire, it is difficult to work out who exactly sets the laws to monitor the casinos and who enforces them. The Cruise Ship Competiveness Act was created in 1991, this was when cruise ship gambling really began, this act simply allowed United States cruise ships to offer gambling when they entered international waters. There is a level of control offered by the International Council of Cruise Lines but it is in no way as strict as the standards laid down by land-based and online casinos.
It is popularly believed that land-based casinos avoid cheating their customers as they want them to return, there is so much competition that it is not in their best interests. However, when you are miles out at sea and on board a cruise, there is no other alternative. Many people believe this gives them the freedom to bend the rules. If you do feel cheated there is no alternative but to speak to the casino/cruise ship manager, there is no legal representation on board.
Are the laws different?
Yes, the laws on-board your floating casino could well vary from the laws in your country of residence, depending on where you sail to. Most casinos are forbidden from trading until they are fully within international waters, and are held accountable to the laws of their nearest country.
So if you were sailing from say New York to Southampton, then at the beginning of your voyage a 19 year-old may be unable to gamble, however when the sceptered-isle pulls into view he would be allowed to don his poker jacket.
The same goes for taxes, so if you're poised to make a huge 500/1 win then you'd better hope you make it closer to the UK than the USA so that you don't have to pay tax on your winnings.
Deposit limits are not set in stone either and it is certainly worth checking the policy of your vessel before you set sail. Some ships don't even offer cash facilities, instead opting for prepaid casino cards.
Norwegian Cruise Lines offer a credit facility, starting at a minimum of $5,000 on-board, so make sure you check with your cruise line beforehand to avoid any nasty surprises.
Source: Orlando.com
To recap
If you have a true passion for travel, adventure and gaming then you should definitely think of combining the three with a casino cruise. It is wise to choose a destination cruise with onboard casino facilities to get the best of both worlds. You must make sure that you tailor the experience to your needs and wants in order to have the best time possible!
The size of the ship, the casino games on offer and of course the destination is vital. There are a huge amount of options available so you are sure to find the right one is out there if you look hard enough.
The best way to ensure you have a good time though is to make sure that your casino skills are razor sharp before the first card is dealt.
I'm the editor and creator of CruiseMaven.com, a solo traveler cruising the world on waves and wheels, collecting recipes along the way.  I hope my articles and photos entertain, advise and inspire you to travel the world without flying.  Take a breath…stop for a local meal and a glass of wine along the way.