If you are planning a trip aboard an Amtrak train in the very near future, especially on the east coast, Amtrak might decide to suspend or announce temporary cancellations of service on your route.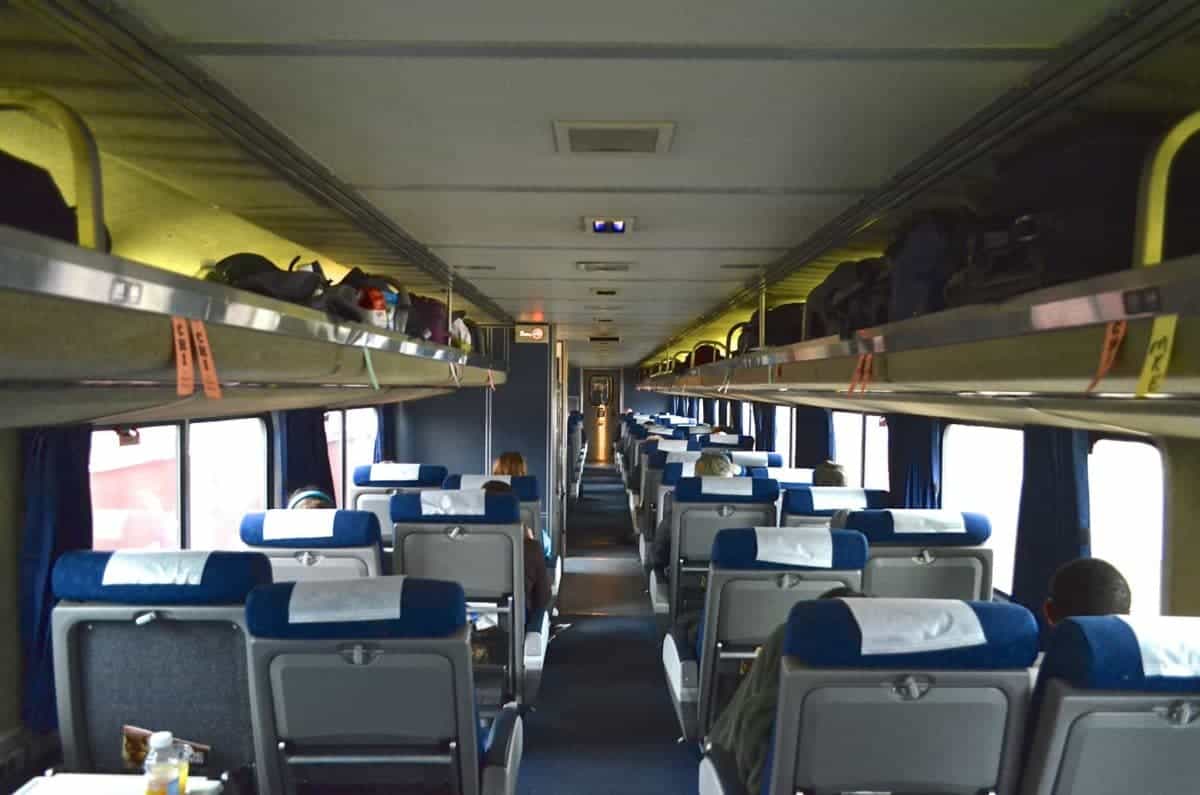 Amtrak posts cancellations or suspends service on several routes
Amtrak announced the decision to temporarily suspend service (basically temporary cancellations) on the following trains due to low ridership:
Three trains that operate between New York and Washington – Trains 2401, 2402, 2403. All three of these trains have alternate services available 30 minutes before and after their scheduled departure.
In coordination with the Pennsylvania Department of Transportation, starting Friday, March 13 Keystone Service will operate on a reduced schedule, with no service to the Ardmore Station.
Eighteen daily Keystone trains will still operate during the week (nine trains in each direction), as will the typical service of two daily Pennsylvanian trains. All trains will remain in service on the weekend. This schedule reflects the "S" schedule or special schedule that Keystone Service has set for severe weather or other service disruptions. The complete modified schedule can be found on Amtrak.com.
If you are booked on an Amtrak that crosses the USA and Canada border, it has not yet been confirmed whether or not you will be able to cross into Canada. Or even Canada into the US. Before you leave home, check to see what if any additional Amtrak cancellations are posted on their site.
What is known is that if the trains are still allowed to cross the border into Canada or into the USA, you can expect an array of travel questions including where you've traveled to and from, in addition to medical screening.
Steps to protect from coronavirus aboard Amtrak
In addition to Amtrak deciding to suspend service, it has posted two of the ways that they say will help to keep coronavirus – COVID-19 – at bay. Here is an excerpt from their Active Measures statement on what they are doing:
Enhancing cleaning protocols: We have increased the frequency of cleaning services on our trains and at our stations to multiple times a day, and in some cases, on an hourly basis. We have increased the use of disinfectants to wipe down handrails, doorknobs, handles and surfaces.
Increasing disinfectant supplies: We have increased the quantity of sanitizers and disinfectant wipes available for customers and employees on our trains and stations.
Routine sanitation aboard Amtrak
In the last few years, maybe it's because I'm getting older that I always travel with Clorox or Lysol wipes when on Amtrak. The first thing I do when I walk into my sleeper or sit in my coach seat is to grab the wipes and cover every surface that I might touch. From the tray table lock to the push button light switch in my sleeper, everything gets a swipe.
I am not traveling at the moment, but my best bit of advice to you if you have an upcoming Amtrak trip that you don't want to cancel, is clean, clean and clean.
READ MORE:
I'm the editor and creator of CruiseMaven.com, a solo traveler cruising the world on waves and wheels, collecting recipes along the way.  I hope my articles and photos entertain, advise and inspire you to travel the world without flying.  Take a breath…stop for a local meal and a glass of wine along the way.