The early bird gets the worm. Or in this case, a seat on the Amtrak Eclipse Express train for prime viewing of the Solar Eclipse event in Carbondale, Illinois on August 21.
As the best place in the entire USA to view the total solar eclipse, Carbondale has teamed up with Amtrak to provide eclipse enthusiasts transportation to and from the optimal viewing destination.
All aboard Amtrak Eclipse Express
Set your alarm to really-early on the morning of August 21 and head over to Chicago's beautiful Union Station. For $153 per adult, you'll get a round-trip ticket from Chicago Union Station to Carbondale.
Train lights will be dimmed as the Eclipse Express slowly chugs out of Union Station at 3:00 a.m. for the five and one-half-hour ride to Carbondale. Complimentary Wifi will be available via Amtrak Connect and the café car will be open. The main entrance to Chicago Union Station at 225 S. Canal St. and the café car will be open prior to the 3:00 a.m. departure.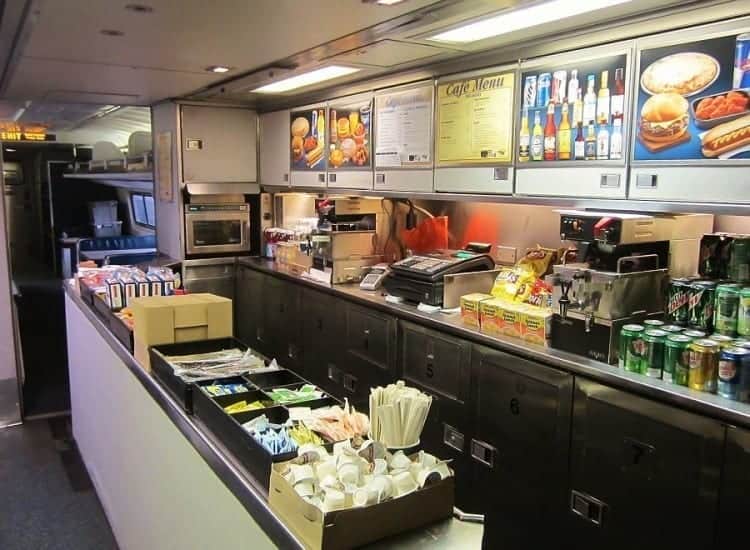 Each Amtrak Eclipse Express passenger will receive special eclipse viewing glasses, compliments of Amtrak and Carbondale Tourism. Glasses will be handed out just before the 8:30 a.m. arrival in Carbondale.
The return Amtrak Eclipse Express will leave Carbondale at 5:15 p.m. and arrive into Chicago at 10:45 p.m., after a full day of eclipse fun.
Amtrak, a sponsor of the Carbondale Eclipse celebration, encourages everyone to visit vendors at the Eclipse Marketplace or bring your (exhausted kids!) to the Family Fun Zone and Shadowfest, a short walk from Carbondale's Amtrak station at 401 S. Illinois Ave.
For even more eclipse mania, Amtrak passengers can buy a discounted ticket to enjoy Eclipse Day at Southern Illinois University's Saluki Stadium. Tickets can be purchased online from the university's website and entering the promo code TRAIN.
This is the first North American coast-to-coast total solar eclipse in nearly a century. NASA scientists predict that the longest total black-out duration is near Carbondale at 1:28 p.m. lasting 2 minutes, 38 seconds.
Where to purchase your tickets
Tickets for the Amtrak Eclipse Express train are available at Amtrak.com and on the Amtrak mobile app. You can also phone 800-USA-RAIL or purchase from a station ticket window.
If you need other train connections, there are six other daily Amtrak trains between Chicago and Carbondale, via Champaign. These are the only trains taking reservations for customers traveling with pets or bicycles.
The Amtrak Eclipse Express train is also in partnership with the Illinois Department of Transportation (IDOT) and CN railway, which owns the route.
Getting there from other locations
Space is still available to Carbondale on August 21 from Kentucky, Tennessee, Mississippi or Louisiana. Book the southbound return early the morning of the 22nd, on Amtrak City of New Orleans trains. Ride this iconic train as it travels to and from Memphis, Jackson, New Orleans and intermediate stops. Tickets cost about $42 each way between Memphis and Carbondale.
I'm the editor and creator of CruiseMaven.com, a solo traveler cruising the world on waves and wheels, collecting recipes along the way.  I hope my articles and photos entertain, advise and inspire you to travel the world without flying.  Take a breath…stop for a local meal and a glass of wine along the way.